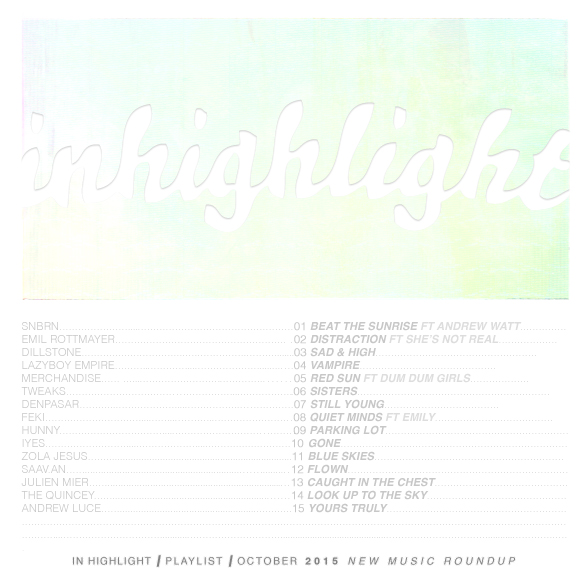 An eery chill with ye post-Oktoberfest madly coalesce! A mash of self-reflective trance, electro-pop and indie alt-rock burns, the following stream is our new music monthly round-up playlist for the month of October, 2015.
Following the third track – a righteous take on our latests summer of heavily sample-infused syncopated hooks, drops & caddy whomps – the scene begins light and playfully edging the season's dread of the living; haunts escaped from graves awoken to ply our lesser thoughts with fears of Halloween costumes the more terrible.
Latest releases (last 4 days) featured throughout include Zola Jesus, Emil Rottmayer, Saavan and Merchandise. All others premiered on SoundCloud within the last 14 days.
-–- stay tuned for more of our new favorite music and have a fun, safe and happy halloween -–-
Recent Playlists