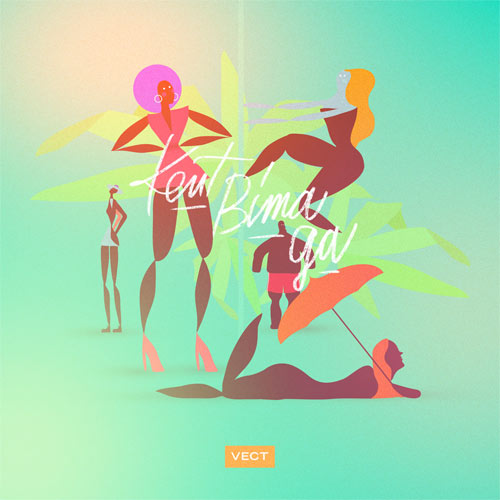 This is must see: check out the EP teaser video for VECT'S Kent Bimaga via Cosmonostro, here.
The song Jimmy from the EP was going around on Soundcloud a little bit over the weekend. Together with the EP that just released today and all the EP's amazing promotional work, it all makes sense!
The light touch, maundering flex and afro rhythms go a long way, clearly an exploration of past, present and future music styles and expression of celebration.