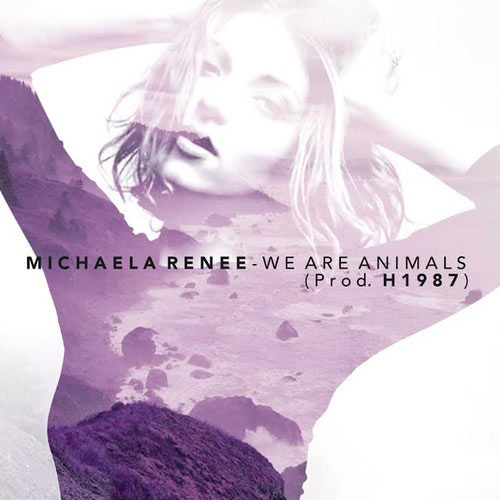 We Are Animals is the latest new, collaborative material Michaela Renee has developed since late last year.  The song will appear on an upcoming EP release, which Ms. Renee – in Toronto – is in the process of finishing.
The song immediately caught the attention of Odd Pelican, no-deadpan.  Given the recitation of this lyrical poem (see lyrics) set to the dreamy, indie folk-pop instrumental – produced by H1987 – it's recognizable how this collaboration became something rather wild itself.
Chronicling her enthralling, instinctual desire – the want for immediate, intimate personal connection – the song flowers into an expression of primal need, blossoming with the openness of being wild and free.